Upcoming versions of the new 2020 Hyundai Sonata
Last Updated: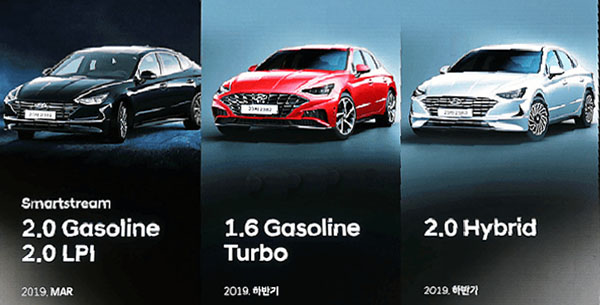 Just like the current model, the new Hyundai Sonata will be available as a sportier Turbo option.
Or a Hybrid version.
It looks like the base engine will be the 2.0 Liter.
The current model has a larger 2.4 Liter engine in most models. Except fot the Limited version with its 2.0 Liter Turbo.
The current hybrid is available as a plug-in model as well, with a 27 miles EV range.
(The batteries on the Sonata have an amazing lifetime warranty.)
It would be great if Hyundai could improve the range to somethingmore similar to the 47 miles in the Honda Clarity.
The specs on the picture above are obviously for the Korean market models. Which could change in the US…