2020 Mercedes GLS
Last Updated: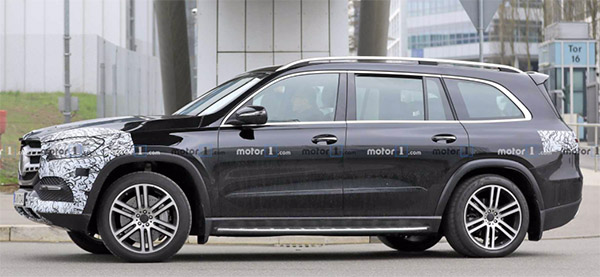 An all-new Mercedes GLS is just around the corner. As it will be shown at the New York auto show in just a few days.
It looks like a classier, smoother version of the current model.
Which is fine. Mercedes has been putting all their designs through a "smoothing machine" and they do look quite nice.
The only thing is, they still retain most of the previous shapes. They are basically simpler, smoother versions of the same shapes.
I guess at least it is an improvement. No more strange creases and scoops.
It will also be a welcome improvement in other manufacturers.
(seems like Honda is following the same trend)
This new GLS will now have competition from the new BMW X7. Itself playing the "gross and vulgar" card.
I think the Mercedes will be the obvious classy choice here. (more pictures of the all-new GLS HERE)
And by the way, how about that New York auto show this year?!
It is quite amazing how many new cars will be there.
Besides the all-new GLS, we are getting the new Outback.
But also the new Toyota Highlander, Cadillac CT5, Cayenne Coupe, Ford Escape, Hyundai Venue.
All pretty big news.
Did I miss anything???