2020/21 BMW 8 series Grand Coupe teaser
Last Updated: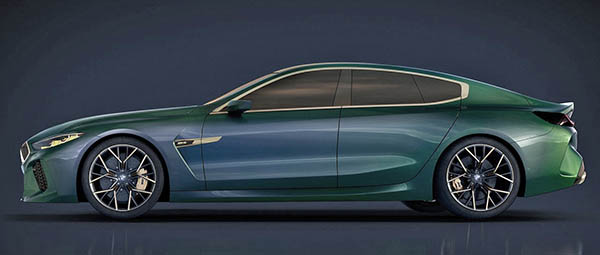 Get ready for a "no surprise at all" day when BMW unveils their new Grand Coupe version of their new 8 series.
Basically, "Gran Coupe" is the BMW code for "Let's add 2 more doors to the coupe".
Just like what they have been doing with the 4 series (Which is itself a coupe version of the 3 series sedan…)
They even showed us a "fake concept" version of it last year.
(The production model is basically the same car with door handles)
So this will probably be super expensive. And will allow BMW to sell an even more expensive sedan than the 8 series.
And for more money, you get a smaller, less roomy car. But, I have to say, it does look much better and modern than the old man looking 7 series…