Audi E-Tron GT patent picture shows the same design as the concept.
Last Updated: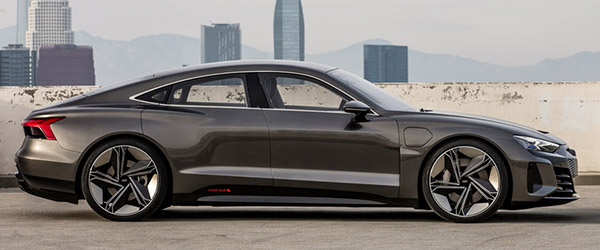 Great to see that not everyone is teasing us with crazy concept cars that will never make it into production.
While I understand the "concept" version of the Audi E-Tron GT was a slightly revised version of the actual production car, it is still good to see.
(production car is on top)
The gorgeous E-Tron GT concept was no tease. It was the real thing we will see next year.
I think this is a sedan and not a hatchback. Which is really too bad. (The Porsche version is also a sedan)
But the previous E-Tron Sportback was a hatch. Let's hope that also makes it into production…