CT4 V against ATS V
Last Updated: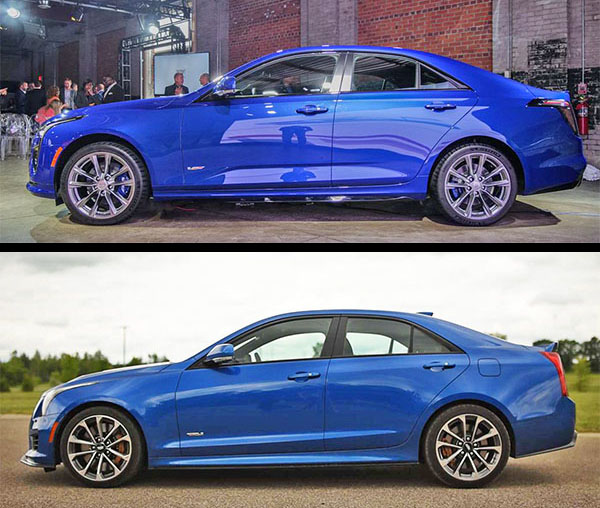 It looks like the CT4 is actually not an all-new model. ( I flipped the ATS pic to match the CT4)
At all.
Proportions look exactly the same as the ATS. And more!
Only the sheet metal is new. It seems they have actually used the same car. Glass area looks exactly the same.
Why??? Why even bother?
The ATS was not a good seller to begin with. I test drove one a few years ago and thought it was a fine car.
But that rear seat was so small it was unusable. From these pictures, it is hard to imagine the CT4 has a roomier interior than the ATS. Which means the ATS's main problem was never resolved.
What makes them think the CT4 would be more popular???
This is what VW just did with the "new" 2020 Passat. The same car with some new sheet metal. Sure, at least, unlike VW, Cadillac put a new interior.
But this is a Cadillac. Not a VW. Cadillac should not cut so many corners.
If the Mercedes A-Class sedan starts at $32 500, the CT4 really needs to be under $30 000 to have any chance to survive…
Big changes are really needed at Cadillac. Or these could be the last new Cadillacs ever.
This is really sad…