2020 Hyundai Palisade pricing
Last Updated: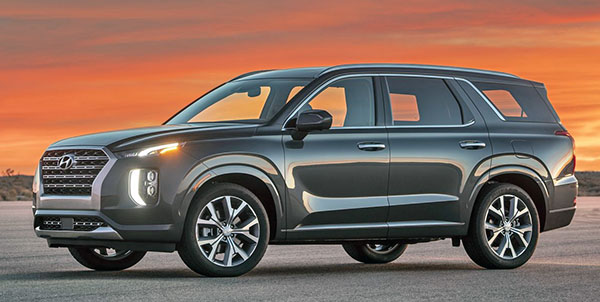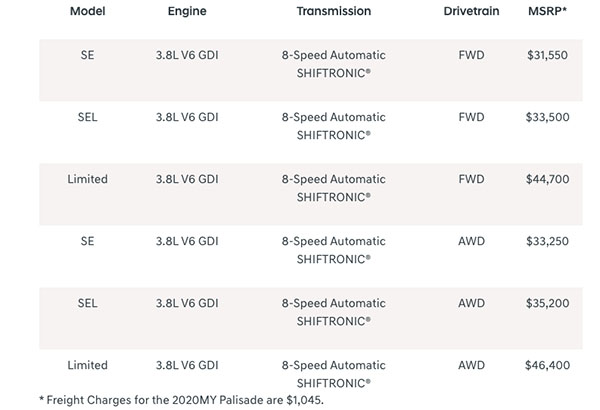 I also posted the Kia Telluride prices.
And it is quite amazing to see they are almost priced exactly the same. (Although the Kia has more trims)
The Hyundai/Kia prices are fine. But nothing really cheaper than the competition.
The Telluride has been getting mostly great reviews lately.
I am sure the Palisade will get the same praises.
But I don't really see the point of 2 models that compete with each other.
One is not sportier than the other. Or more luxurious.
Is the Kia supposed to be the sporty one?
Of course, designs and interiors are totally different. But they don't really have very different personalities…
Sure, GM does that with the Traverse and Enclave.
But they are in different price segments.
The Telluride and Palisade cost the same.