2020 Acura MDX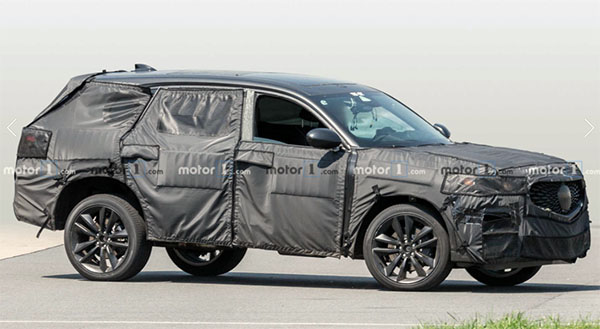 Acura has finally been caught testing the all-new MDX. (top picture)
And so far, it looks pretty close to the pic I posted last year (That was sent to me by a reader)
It's not really hard to guess what the next MDX could look like. Since the RDX has been a hit for Acura, I am sure it will basically look like a "big RDX". Which will be just fine.
By the time it comes out, the new MDX will face pretty stiff new competition.
The all-new Kia Tellirure and Hyundai Palisade have been getting great reviews so far.
The GV80 from Genesis is just around the corner. And more.
More pictures of the next-generation Acura MDX HERE