2020 Chevrolet Corvette Interior
Last Updated: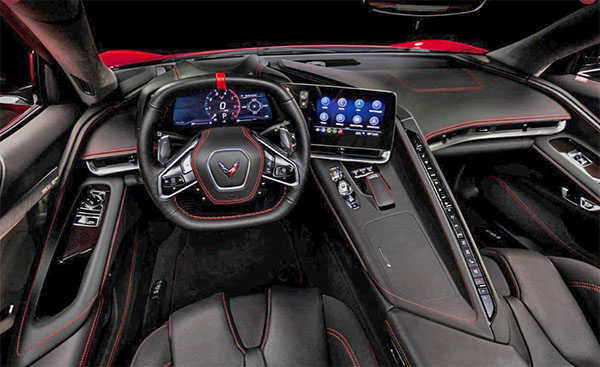 Not exactly sure what to think about this.
The red stitching is almost becoming ridiculous these days. It seems to be in everything that is marketed as "sporty".
Otherwise, this could be described by some as a mess.
That long row of switches/buttons on the right of the console is really odd.
More than actually stylish.
The passenger seat looks like a horrible place to be…
So far, I see a huge amount of lines, bits, and pieces that don't really fit together.
Of course, we" have to wait for more pictures.
But it doesn't look like the 2020 Corvette will be a class act…
We will see the whole thing is just a few hours so stay tuned.