2020 Chevrolet Corvette
Last Updated: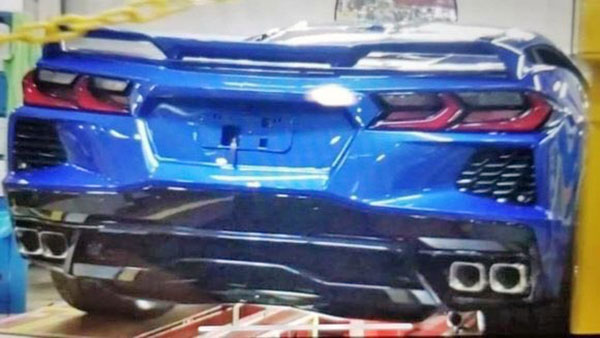 I guess this is the very first time we get to see any part of the all-new Corvette uncovered.
And, I am afraid, it is at least as bad as I thought it would be.
This goes beyond the already cartoony looking rear end of the current model.
Scoops, spoilers. Everything looks really busy and tacky.
I guess this is the current trend for sports cars. Everything is over-designed.
This is really too bad…
(Thanks to a reader for the picture and the Twitter link @dsgolson)