2021 Cadillac Escalade EV?
Last Updated: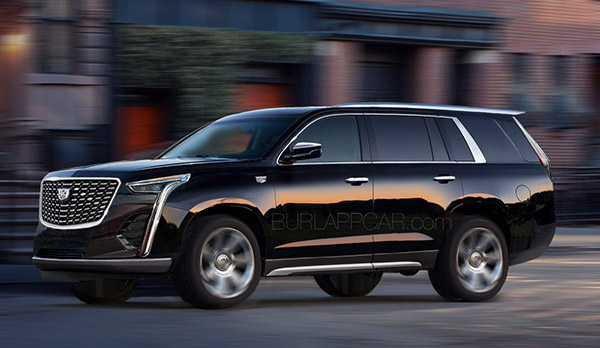 It looks like the Cadillac Escalade will finally enter the 21st century with the next generation.
That new model is due out next year as a 2021 model year. (illustration above)
And now there is a new rumor of an all electric version being available after the initial launch.
Which could get up to 400 miles of electric range.
This would be better than anything else. (Although Tesla might have cought up by then with new batteries.)
I think this would be a big improvement for the Escalade. No more 12 miles a gallon around town.
No more of that huge trucky V8 that shakes the whole "car" everytime you start the engine.
Plus, the Escalade will finally be getting an independant rear suspension.
As well as a rotary shifter.
I think Electric is a great future for Cadillac. "Powerful and quiet" is pretty much what they've always tried to be.
Now if they could come up with some more interesting, classier designs…