Cadillac CT5 price.
Last Updated: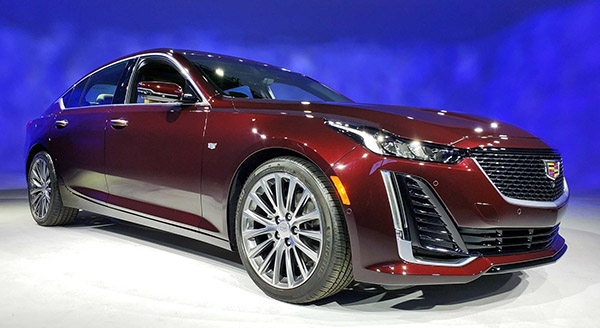 The all-new Cadillac CT5 will start at $37 890.
This is for the base 2.0 Liter Turbo model with 237HP.
The Premium Luxury model starts at $41 690 while the Sports is priced at $1000 more.
AWD is a $2600 option.
This is about $10 000 less than the current CTS sedan. Which is quite an amazing price reduction.
(For what probably is a very similar car underneath the new design)
Cadillac has finally seen the light and realizes they just cannot charge Mercedes and BMW prices.
This is a very good move.
The CTS was a very nice car. But didn't really have such a price advantage against its European competition.
The CT5 wheelbase is slightly longer than the $54 000 Mercedes E-Class.
While about the same size.
The BMW 5 series is also as long as the CT5.
Same thing with the Audi A6.
While the CT5 is priced not only much cheaper than all of these.
But also thousands cheaper than base versions of the smaller Mercedes C-Class and BMW 3 series.
I think this is great news for Cadillac.