Infiniti QX55
Last Updated: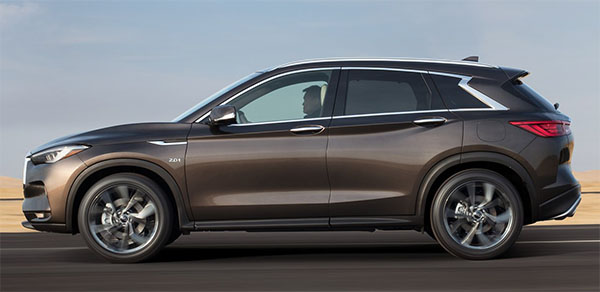 Infiniti is apparently preparing a "coupe" version of the QX50.
Why not I guess.
The "regular" QX50 has been a big disappointment for them. As they were expected it to become their bestseller.
It sold only around 10 000 of them this year so far. While the old QX60 sold about two and a half times better.
The QX50's main competition sold over 35 000 units this year so far.
So it is fair to day the QX50 has been quite a flop.
"Coupe" versions of SUVs usually sell even less than the regular models. So I am not sure why Infiniti would choose to make a coupe version of a slow seller.
I guess it is a pretty cheap way to get a new model in the line-up.
But it will now be a brand savior…