Mercedes A-Class Plug-in Hybrid
Last Updated: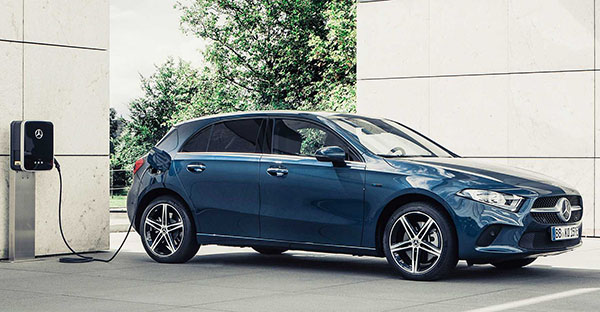 Mercedes will soon be offering a plug-in hybrid version of its entry-level A-Class (As well as B-Class) in Europe.
The EV range is said to be at least 40 miles. Which is not bad.
Not as good as the Honda Clarity or especially the Chevrolet Volt (Which was ahead of everyone else) but not bad.
As 40 miles is actually a useable range.
The battery can be recharged from 10% to 100% is just under 2 hours which is also pretty good.
A sedan version will also be available. Which means there is a bit of hope to see this technology in the US.