2020/21 Toyota Yaris to be a Mazda 2 clone, again?
Last Updated: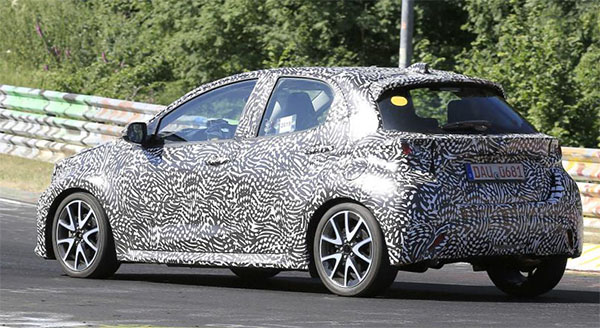 As mentioned earlier Toyota has decided to replace their original Yaris with a Mazda 2 hatchback clone in the US for 2020.
A weird move since the current Mazda 2 has been around for years.
The sedan version was even sold as a Scion years ago.
It looks like it will happen again with the next generation.
The car pictured above ( and almost uncovered
HERE
) looks a lot like a Mazda.
Which could mean that from the very begining, the new Yaris will in fact be a Mazda with a new nose.
The European plates on the prototype clearly show this is a solution chosen for other markets as well.
(For now, the European Yaris is still the Toyota model, not a Mazda)
I guess why not. I remember many people lamenting the fact that Mazda had decided not to sell the current Mazda 2 in the US, years ago.
We finally got, as a Toyota.
This just means the next Mazda 2 is also coming over. Once again, as a Toyota…