R.I.P: Fiat 500
Last Updated: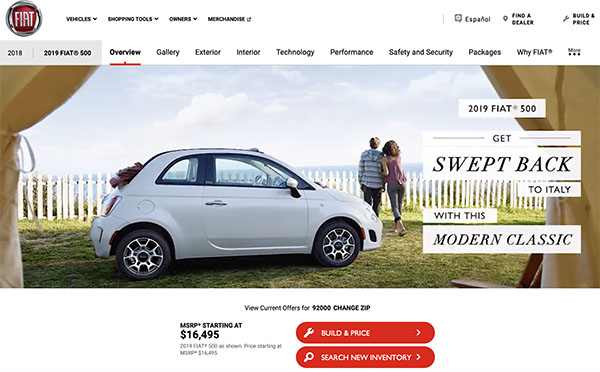 That's right.
Fiat is killing their best selling model in the US, the 500.
Go figure…
Even though it is not a huge hit by any means with only 5370 sold last year (from a high of 47 000 back in 2012), it was their best selling model.
It was even "slightly" more popular than the 500X SUV.
An all-new 500 is supposedly a few months away, at least in Europe. (The current one is over 12 years old!)
But the first version introduced will be electric. Competing, in Europe, with the new Honda E and VW ID3.
And it might not be sold in the US, at least for a while.
The next 500 is rumored to have hidden rear doors like the previous generation Mini Clubman.
A feature that could make it more popular…
But no prototype of the next 500 has been caught yet. So it might not be ready for production soon.
It is a weird move to cancel a car before its next generation is ready. Even weirder to cancel your best selling model.
(which means they are still selling the weirdo 500L in the US.)
I have to mention that the 500 sold in the US is assembled in Mexico, not Europe.
Which could have something to do with the canceling of that model in the US.
Maybe the Mexican factory is scheduled to build another more profitable model?
Who knows…