New karma pick-up truck coming up?
Last Updated: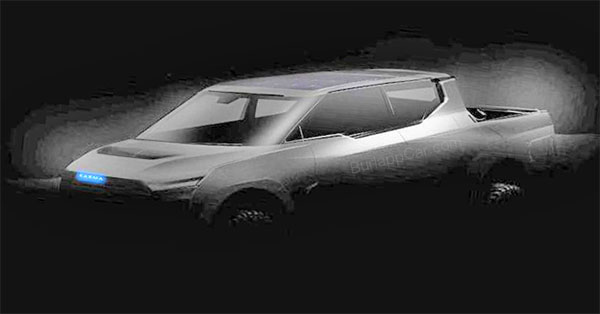 Not sure yet if this is new or not.
(At least, it is new to me as I never saw this before.)
Later this week, Karma will show their all new SC2 concept.
So maybe it will be joined by this pick up truck pictured above.
As a concept?
It seems everyone these days wants to make an electric truck. We have the great looking Rivian, of course. The Bollinger. Even Ford and GM will be in the race very soon.
And of course, the Tesla pick up will also be revealed later this week.
I guess we might have to add karma to the list…