2021 Hyundai Santa Cruz .
Last Updated: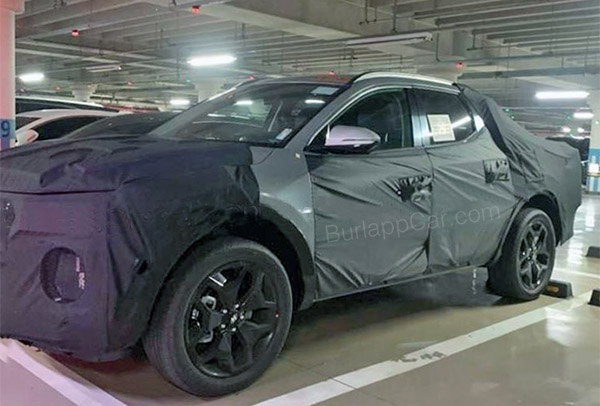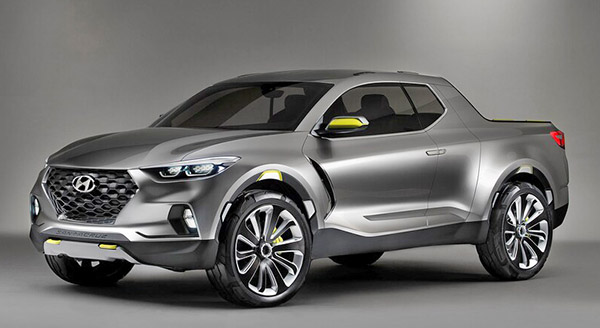 Th stop photo is the actual production model.
While the bottom one, is the familiar Concept from 2015.
It looks like Hyundai is trying to stay as close to the concept as possible.
Although it now has 4 full size doors.
Besides all that camouflage, the new Hyundai pick up looks pretty much ready to go.
Except Hyundai has announced the "truck" will go in production in Alabama in 2021.
Over a year from now…
It seems Hyundai will be ready to show the new Santa Cruz much earlier than its actual production date.
The Alabama factory builds the Santa Fe. Which could mean the Santa Cruz could be based on the next generation Santa Fe?
Being based on a car/crossover platform, this will compete mainly with the Honda Ridgeline. But also with the Ford Ranger and Chevrolet Colorado. Since it will be pretty much the same size.
More on this very soon.