Buick Regal dead after 2020…
Last Updated: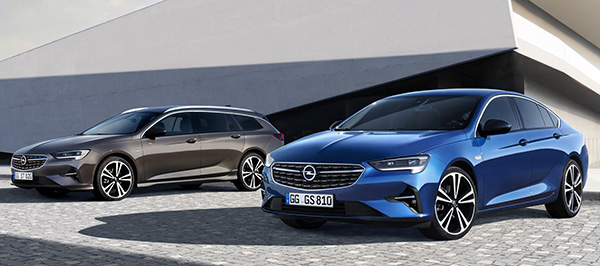 Just hours after my last post about the revised 2020 Opel Insignia, GM announced these cars will not make it to the US.
Since they are killing the Regal model here. They killed them all! The Regal, Regal GS and Tour-X.
Of course, we hear the usual excuse "customers want SUV's" BS.
Sure, it it true most people buy SUVs over mid sized sedans these days.
But GM never really pushed the Regal.
When was the last time you met a "non-car person" who even knew about it?
And when was the last time you met someone who had ever heard of the Regal Tour-X wagon??
GM needed to push these cars and they never did.
The Tour-X has been getting great reviews. And could have really stolen more sales from the Outback. But almost no one knew it even existed.
Toyota, Nissan, Honda and even Mazda are making money with their sedans. Because they want to.
The truth is, GM isn't making much money on these cars (if any). They are made in Germany. And now they have to buy them from new Opel owner Peugeot.
They make much more money by selling "cheaper to build" SUVs like the new Encore GX.
The Chevrolet Cruise and Ford Fusion were selling well. But GM and Ford chose to save money by closing or converting the factories to build higher profit margin SUVs instead.
These days, they don't only build what makes money, they only will build what makes the most money.
Will we all be forced into giant pick up trucks in a few years???
It's not about the consumer's taste, it's always about money.