Nissan Armada Sedan
Last Updated: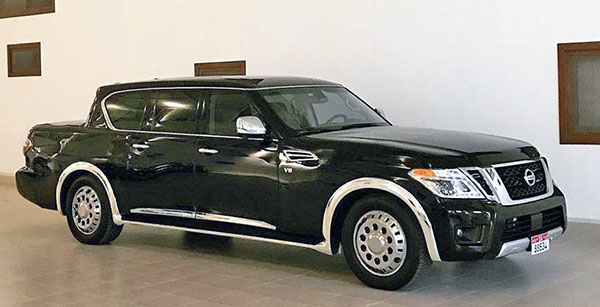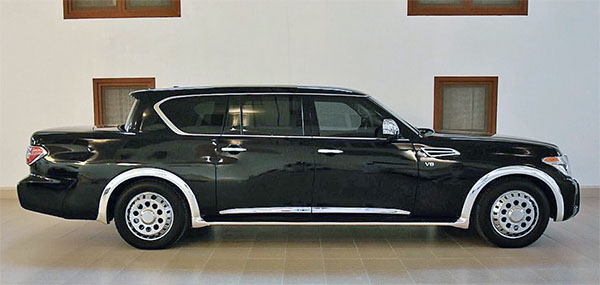 This is basically what happens when you have too much money.
You start spending it on BS still like turning a Nissan Armada into a sedan.
This was built for a rich Arab Sheik. And it shows what a horrible idea it is to lower an Armada and add a trunk to it.
It looks neither luxurious or impressive. Just terrible, vulgar and weird.
But hey, it's actually kind of funny…