2021 Mercedes C-Class interior
Last Updated: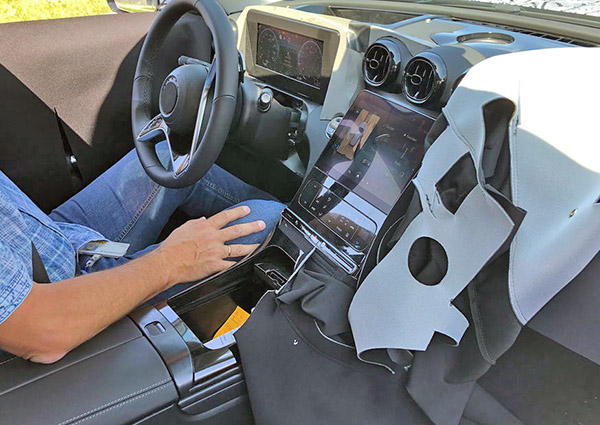 It basically will look like a smaller, cheaper 2021 S-Class interior.
"All screens all the time"
The thick plastic frame around the speedometer screen looks really bad and cheap. But that could just be on this prototype.
Now the round vents also look really odd on top of that screen.
Otherwise, things look pretty modern. But it also means that all of their interiors might end up looking the same (This being so close to the next S-Class interior design)
Just like what thrive been doing with their exteriors. At least on all their sedans.
Which is really too bad…