All new Subaru EV coming up. Before 2025…
Last Updated: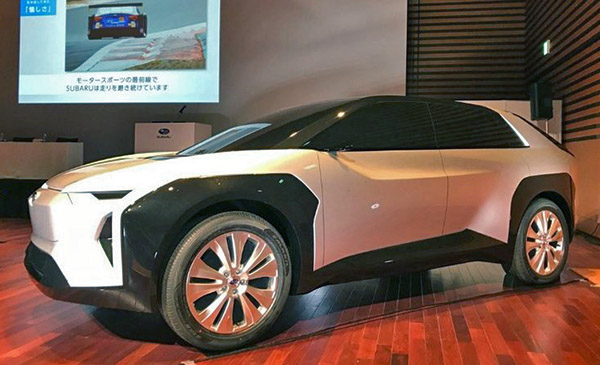 It is no secret that Subaru and Toyota are working together on a brand new electric model.
Subaru has just unveiled a "design study" of their version of the car.
Which is, of course, some kind of an SUV/Crossover thing.
And, being a "design study", it is probably not close at all to the real thing anyway. Since most Subaru concepts never really preview their production models.
Subaru claims the production version will come out sometime before 2025. Which is not only vague, but very late.
They will also use Toyota's hybrid system on a few other modes in order to electrify most of their lineup.
Right now, the only electrified Subaru is the Crosstrek Hybrid. With its much smaller trunk than the regular version.
And its ridiculous 17 miles EV range. No wonder it is not selling well…