GM EV Pick-up coming up.
Last Updated: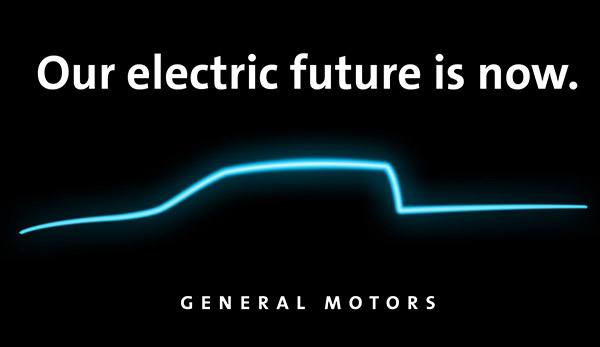 Of course, this is a very early teaser.
When they say "our electric future is now". "Now" means in a bout 2 years.
Since this electric truck will not go into production before the end of next year.
Apparently, the name Hummer will be revived. But not as a brand. More like a sub-brand to GMC.
Which basically makes no sense. Since they also claim an electric version of the GMC Sierra is coming up…
There will be plenty of electric pick-up trucks in 2 years. Since the next generation Ford F 150 will also be available in a full EV version.
Plus the Cybretruck from Tesla and luxury pick-up from Rivian.
And let's not forget the electric Cadillac Escalade. Which will be coming up about a year after the Electric pick-up truck. That should be really interesting…