More EVs from GM coming up…
Last Updated: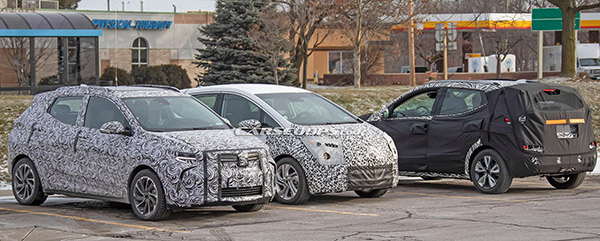 The car on the left is the new "Bolt+" (Or whatever they end up calling it…)
The middle one is the 2021 Bolt refresh, hiding its new front end.
But what is the third car on the right?
And by the way, when GM mentioned a small SUV based on the Bolt, I was expecting something a bit larger than the regular Bolt.
On this picture at least, they look to be the same size.
This one.
Not a Bolt, or that new "Larger Bolt".
What do you think?
A Buick version?
A Chinese model ? (These pix were taken in the US)