Upcoming Genesis models.
Last Updated: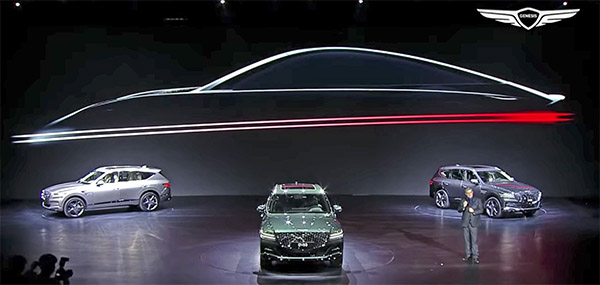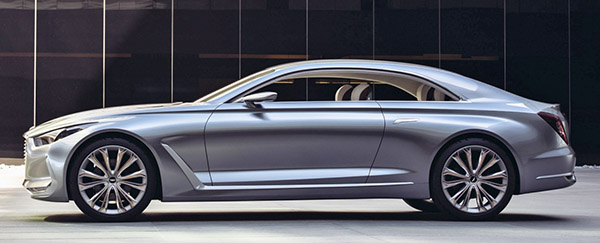 While they were showing off their all new GV80 SUV, Genesis also gave us a glimpse of its future.
Which, we already know, will include an all new G80 sedan. A revised G70 and the all new GV70 crossover.
But they also showed this shadowy picture of a coupe.(top)
Which is strange, since nobody comes up with 2 door cars anymore.
They did show us a coupe concept (bottom pic) a few years ago, but it turned out to be more a preview of the new G90 than an actual 2 door car.
Plus, the new shape they showed yesterday is more of a fastback.
A larger, luxury coupe sounds interesting though… A luxury EV coupe would be great.
They also showed what looks like a production version of their goofy Mint Concept we just saw a few months ago.
I guess the market for this would mostly be in Europe.