2021 Hyundai Santa Fe
Last Updated: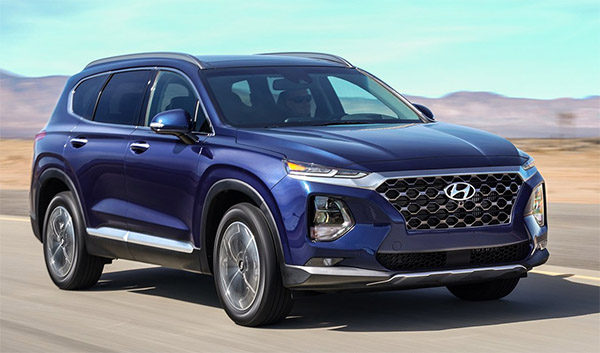 You can see the Hyundai Santa Fe for 2021 (top pic) will not be all new (current one above)
This will be a mid-cycle refresh, with, among other things, an all new front end.
So far, the new lights look a bit closer to the ones in the new Palisade.
Let's hope the Santa Fe does not inherit a similar grille. As the huge one on the Palisade is quite tacky.
The Santa Fe should, for the first time, be available as Hybrid and Plug-in hybrid versions. Which will no doubt broaden its appeal.