2021 Nissan Rogue/Rogue Sport?
Last Updated: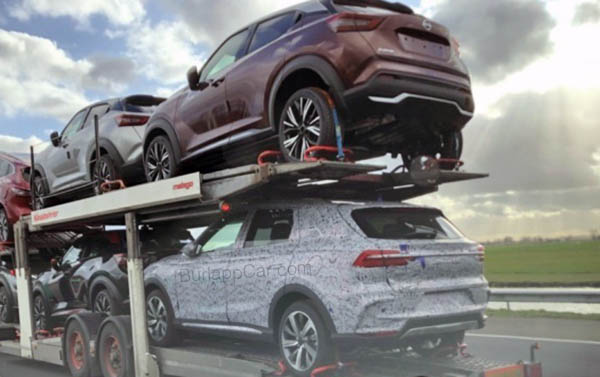 This was sent to me by a European reader.
You can see the transport truck carrying mostly a few units of the new Juke.
And the Rogue Sport is known there as the Qashqai. So this is probably what that camouflaged model is.
The all new Rogue is just around the corner, and this smaller version looks almost ready to go. At least for the European market. I guess it will take about a year to get to the US, replacing the current Rogue Sport.
Nissan needs all the help they can get these days. They have successfully renewed almost all of their sedan models, but their SUV line up is pretty old compared to the competition.
Next year should se the new Rogue and finally a new Pathfinder. As well as a new Frontier.
All these should help a lot…