2 door version of the 2021 Ford Bronco
Last Updated: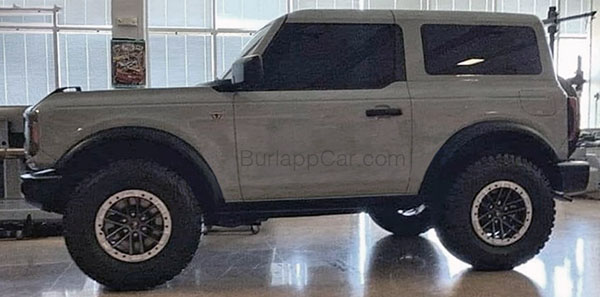 As mentioned earlier, the all new Bronco will also be available in the 2 door, short wheelbase version pictured above.
Which looks even more like the old 1960's/70's original Bronco.
Ford has really good engines these days, and this could end up being a great truck.
If priced right (how about a bit cheaper than the Wrangler?), they will sell tons of these…
As it could be a cool and much cheaper (and reliable?) alternative to the new Land Rover Defender.
Retro designs will rule the earth!