2021 Nissan Note
Last Updated: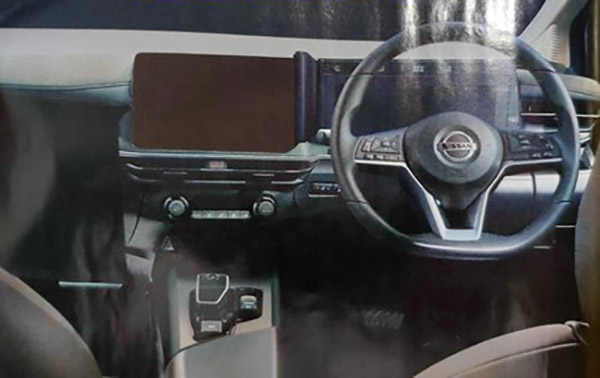 This is the interior of the upcoming, redesigned, Nissan Note hatchback.
The current version was sold in the US as the "Versa Note". Basically a better looking hatchback version of the previous generation Versa.
This one doesn't seem to be sharing any of its interior with the new Versa. Same thing outside (HERE)
I know this is a terrible picture and it doesn't show that much. But already that interior seems quite busy.
Maybe this is a new Nissan interior style that we will be suing in the new Rogue soon. Since this new Note is not scheduled to be sold in the US.