Genesis GV80 SUV pricing
Last Updated: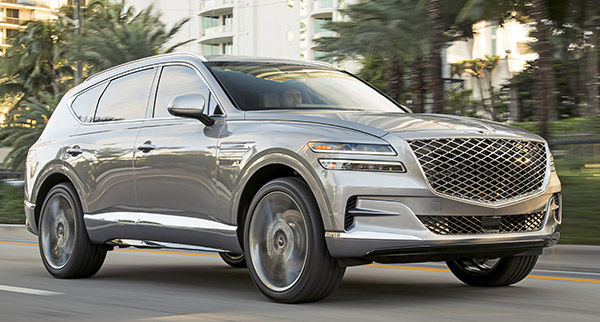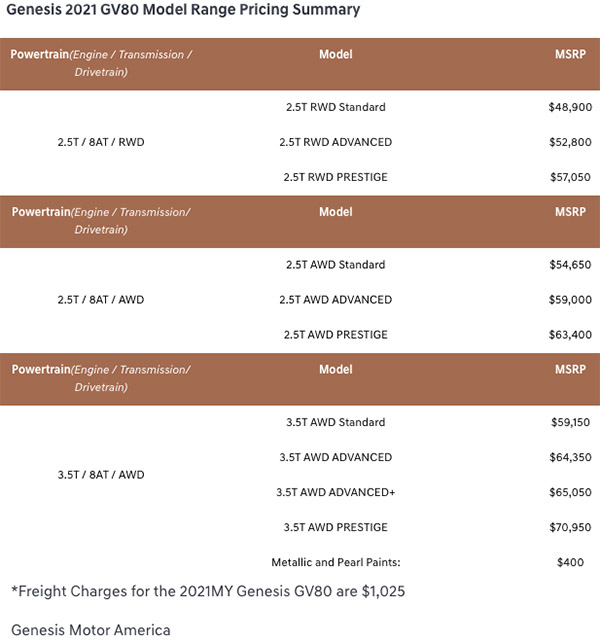 Genesis has just released official pricing for their all new mid-sized luxury SUV.
And, depending on the version you get, it can be quite competitive.
The starting price of $48 900 is quite competitive next to the German competition.
(But I really don't thing German car buyers will even consider anything from Genesis in the 1st place)
The Mercedes GLE starts at $ 55 700.
The BMW X5 starts at $ 58 900.
As expected, the genesis is cheaper.
But it is almost $5000 more than a Cadillac XT-5.
And almost $6000 more than a Lexus RX with a standard V6.
(I really think the RX will be the Genesis's main competition in the US. And an all new one is on its way late next year…)
The GV 80 pricing is actually quite interesting if you stick to the 2.5 Liter version with RWD.
As AWD is almost $6000 more! (Although it does come with more stuff like a panoramic roof etc…)
And the base V6 is almost $10 000 more!
But, a loaded RWD 2.5 Liter prestige is "only" $57 000. Which is cheaper than pretty much all of its competition.
It is a great looking SUV, inside and out. And Genesis is already considered one of the most reliable brand on the market by J-D Power.
One thing I did notice on the Genesis press site: it only comes with a 3 year warranty.
Very weird for a luxury brand. And even weirder for one from Hyundai. Since all Hyundai models are covered by a 5 year bumper to bumper warranty…