2021 Genesis G80
Last Updated: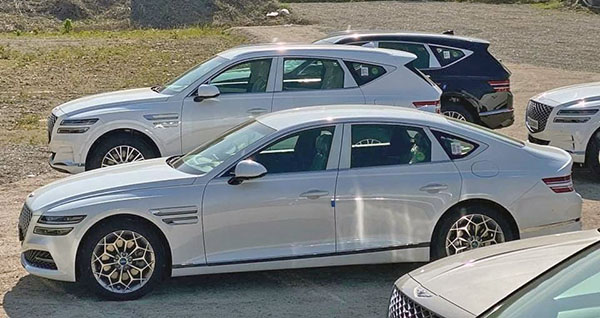 Just saw this picture of a few new G80s parked in Korea, probably waiting to be delivered. (top)
And I noticed the wheel design I had not seen before. Which does look quite nice, if a bit busy.
Heading over to the configuration I found they were actually some of standard wheels on the base 2.5 Liter model. (bottom)
Good job for standard wheels. I think…
And by the way, you too can head over HERE and configure your own 2021 Genesis G80.
I must say, they do have plenty of colors to pick from, and many interior combos.