2021 Hyundai Santa Cruz rumored price
Last Updated: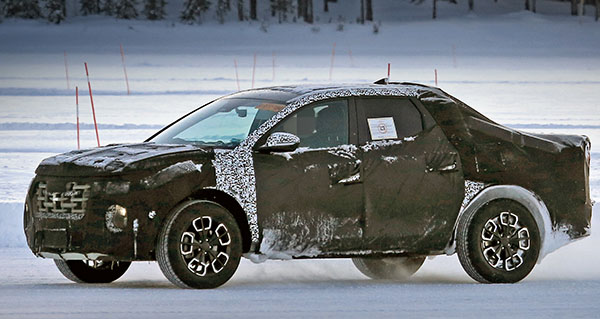 The all new Hyundai Santa Cruz pick-up is rumored to have a base price of slightly under $25 000.
(which could very well mean $24 995)
Which seems a very good deal when compared to the Honda Ridgeline, with starts at $34 000.
But the Ridgeline is probably larger and comes standard with a great V6.
At this price, the new Hyundai isn't that much cheaper as the well established, and almost legendary, Toyota Tacoma which starts at $26 000.
Of course, the Santa Cruz is a pick-up, but not a truck. Unlike the Toyota.
As it will share its FWD platform with other Hyundai models.
It is also much more expensive than the base Chevrolet Colorado which starts at $21 300.
The Ford ranger is also about $1000 cheaper.
I am sure Hyundai will advertise the car like quality of their new "car based" pick up. Which is great. And it will probably be seen as a slightly smaller Ridgeline instead of a true Tacoma competitor.
The right price and the right size could make this quite a hit…