2021 Mercedes EQB and EQA
Last Updated: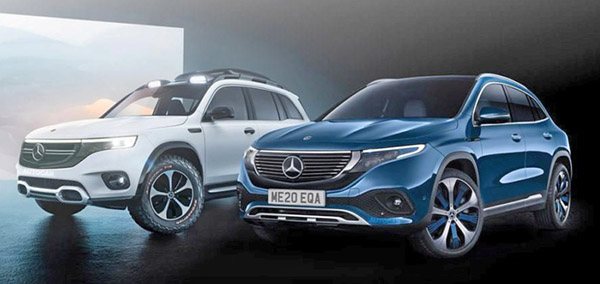 Even though this is still just an illustration, it is probably about 99% close to the real thing.
As these new electric Mercedes models don't really have their own designs.
From what we have seen in many spy shots, the upcoming EQA and EQB will be largely based on the new GLA and GLB. So basically, a new front end with other small details.
Which is the opposite of what VW is doing with a whole new line up of EVs. With their own designs and even their own platforms.
Mercedes is not going all the way with EVs yet. And I guess, buyers are not really into it.
Since the new $68 000 EQC has so far been a huge flop. Being related to the GLC, yet it is much more expensive. With only a 220 miles range.
It looks like EV buyers might want something bit more special. Or just a straight electric version of an existing model.
Not something in-between like these…