2021 VW Tiguan
Last Updated: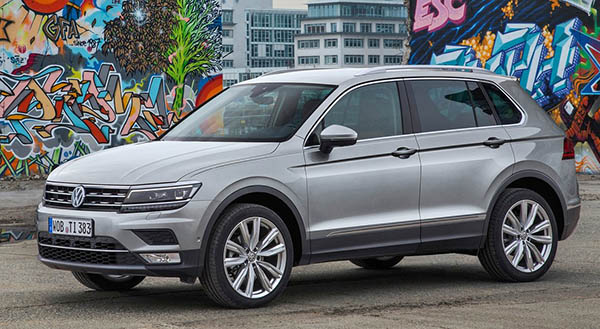 The top picture is the revised 2021 version. While at the bottom, we have the current version.
Both pictures are of the shorter European model. Not the long wheelbase version that is sold in the US.
As you can see, the main revision is, of course, up front. (and probably new lights and bumper in the back as well)
Our longer US version is supposed to get the same changes soon.
Nothing drastic really. It just makes the Tiguan look a bit more like the new Golf.
Unfortunately, I don't think it will also come with a new interior. Which is too bad.
Since the Tiguan really needs one.
I test drove one for a week a few years ago, and that interior looked really cheap. Even in the $32 000 version I had. Basically, the materials were worst than almost anything else in its class. (on top of zero sense of design)
Especially when comparing it to something like the Mazda CX-5.
The engine was also noisy and quite rough when slightly pushed. And the transmission easily confused in anything more than super slow driving around town.
But, somehow, some people just don't care. Or don't look around. Since VW sold over 109 000 of them last year. Which, I have to say, is still less than a third of the "much better" Honda CR-V numbers. (So most people are not fooled)
I also think VW should consider selling the shorter version (pictured here) in the US.
Which would give them an instant cheaper SUV to sell here.
But again, they are not known for making good decisions. Especially regarding the US market…