Mystery VW almost revealed?
Last Updated: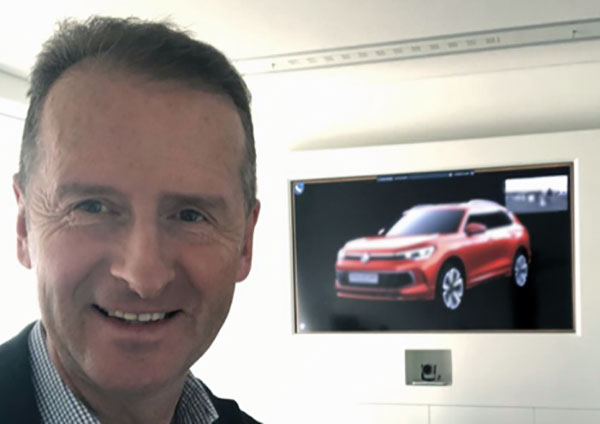 VW's Herbert Diess posted this picture of himself, mentioning his current confinement.
He also made sure a new VW model was also featured in the photo.
But which one is it?
It doesn't look like the new ID.4 EV.
It could be the next generation Tiguan. But a refresh of the current model is around the corner. Which means an all new one is at least 2 years away..
What do you think?