2021 Genesis G80 pricing
Last Updated: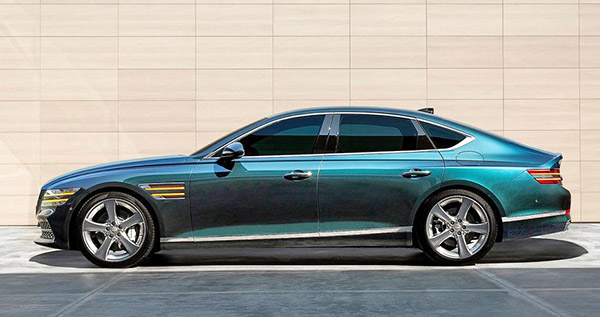 – The "base" 2.5 Turbo model with 300HP will start at $47 700.
– "Advance" model is $52 300
– "Prestige" model is $56 600
– 3.5 Liter V6 Turbo with 375HP starts at $59 100. But it is equipped like the Advance version.
AWD is a pricey $3150 option.
The base price is over $5000 more than the previous version. (The one that sold only about 7000 units last year…)
I know this is probably a much nicer car than the one it replaces, but it is now quite pricey for a sedan from an all-new brand. Of course, when compared to the German competition that starts at around $55 000, it is still a "deal".
I also think the "around $7 000" premium for the V6 is crazy and will just be the death of that option.
The Advance version seems to be the best deal since it comes with pretty much everything. Including a panoramic roof and a 21 speaker sound system. That will probably be the most popular choice.
I guess it will depend on lease pricing as well. Since most cars in this segment are actually leased.
What do you think? Is the new G80 too expensive to make a dent in the market?
This from Genesis: