2021 Hyundai Tucson
Last Updated: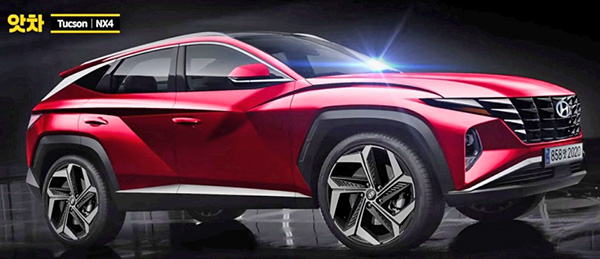 Yes, this is still just an illustration.
But I think it does look pretty good.
If the production model is anything close to this (it looks like it could, from the various spy shots we have seen), it would be quite a strong competition to the Rav-4 and CR-V.
And the interior (HERE) is very promising as well. Much more upscale with a very nicely integrated screen.
Things are looking good for the new Tucson. I even don't mind the weirdo side surfacing Hyundai has introduced on the new Elantra. At least from this illustration, it seems to look better on an SUV shape.