2021 Mercedes C-Class
Last Updated: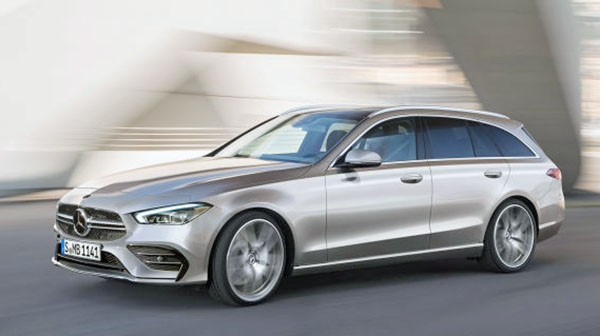 Mercedes has been very busy with many new models lately, and things are not slowing down for next year.
Not only we will see this all-new C-Class (illustration above) as a sedan and wagon. But also a brand new S-Class and SL. As well as at least 3 or 4 EV models.
The illustration above seems really close to the spy shots we have seen of the new C-Class- ) Expect for the ridiculously big wheels and skinny tires)
The new crease line, high on the side of the car, will also appear on the S-Class. Which will, again, make the C-Class look as close as it can to a small C-Class.
Of course, the wagon will probably not make it to the US, unless they offer a jacked-up version with black plastic trim everywhere.
Just like they are doing with the E-Class. Starting with the 2021 model year, only the raised up "All Terrain" version of the revised E-Class wagon will be available in the US.