2021 Toyota Sienna
Last Updated: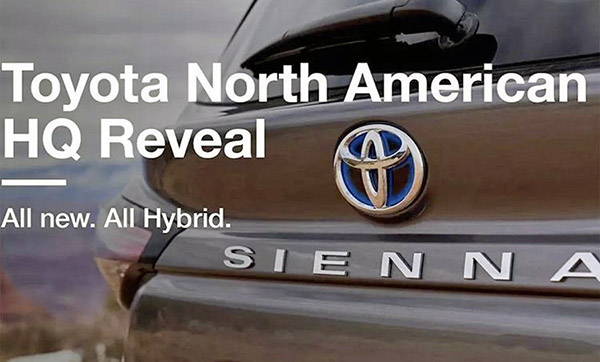 Apparently, the all-new generation Toyota Sienna will be shown on Monday.
And, as previous rumors had mentioned, it will be a hybrid-only model.
Which is great.
This will allow for great MPG as standard equipment. Which could give the new Toyota quite an edge over its competition.
With almost 74 000 sold last year, the 10-year-old current model outsold all other Minivans on the market (although there aren't that many anymore…)
I predict a standard hybrid and a much more modern design will help the Sienna stay on top for a while.