2021 Kia Sedona
Last Updated: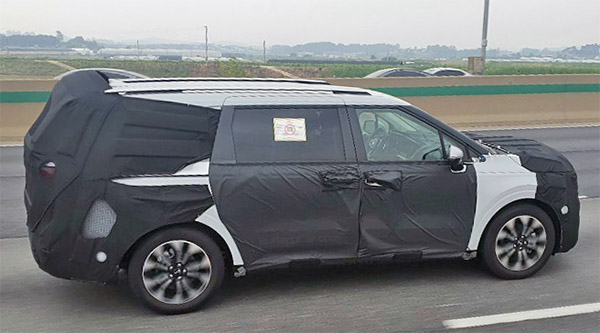 Quite a year for Minivans in the US actually. Since we have already seen the revised Chrysler Pacifica. An all-new hybrid only Toyota Sienna.
Next in line is this all-new generation Kia Sedona.
Although it will not be a hybrid-only model. It is expected to get a hybrid option. And there is also a rumor about a plug-in hybrid model as well.
As we have all mentioned before, the Sedona might end up looking like a giant Kia Soul with a new 2021 Sorento inspired front end.
I guess a new Honda Odyssey isn't that far behind…