2021 Kia K7
Last Updated: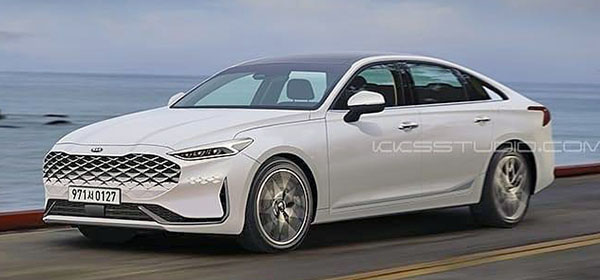 The upcoming K7 will replace the current Cadenza sedan.
(Which has been called K7 in Korea for years)
Just like they are supposed to call the new Optima the "K5" in the US as well.
This illustration looks pretty close to the various spy shots we have already seen of the car. It seems Kia has decided to go from old fashion luxury to quite a modern and simple design.
And, yet another "fastback but no hatch" design.
The current Cadenza has been getting mostly good reviews but has been a very poor seller in the US.
We'll see if Kia decides to bring this next generation over here or not…