2021/22 Infiniti QX60
Last Updated: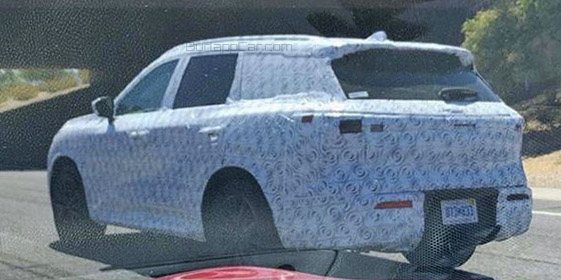 Since an all new Nissan Pathfinder is coming out soon, you know its Infiniti cousin isn't far behind.
I test drove the current QX60 years ago, and remember liking it. For some reason, much more so that the Pathfinder (Currently, probably the worst choice in its segment)
It is almost weird to hear of a new Infiniti model. I would think most people don't even know they are still around. Their sale figures have been really, really bad lately. With no new recent models except the QX50. Although they had high hopes for their new SUV, sales have been terrible. (only about 18 600 of them sold last year. Or about 3 times less than the Acura RDX)
And reviews have been mostly pretty bad.
Ont top of that, they have been teasing us with a sleeker looking "coupe" version called the QX55 for many months now.
Still nothing… (many other cars have been unveiled during the pandemic. Including the new Rogue)
With nothing else new, the redesigned QX60 will be a big deal for Infiniti.
Back when it first came out in 2013, it was criticized for being based on the Pathfinder. At a time when other Infiniti models had their own platforms.
Now the QX60 will be just like any other upcoming Infiniti models. Since Nissan has announced recently that, from now on, all new Infiniti cars and SUVs will be based on existing Nissan platforms.
Which, I am sure, will save a lot of money…