2021 Kia Sportage: triangles.
Last Updated: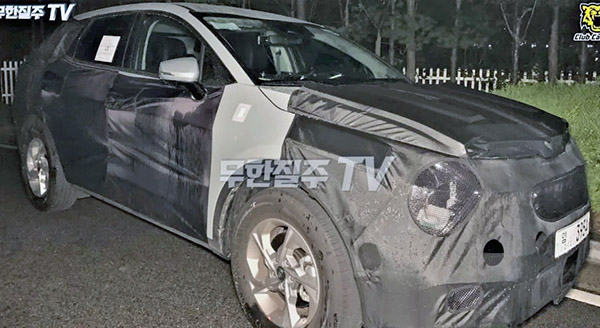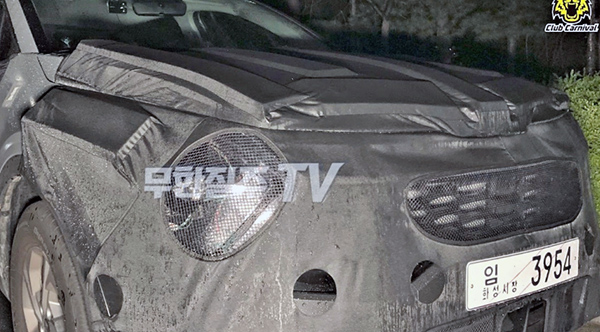 Since an all-new Hyundai Tucson is just around the corner, we are now seeing early pictures of its next-generation cousin, Kia Sportage. So far, there isn't much to see. Except maybe the new triangular shape LED upfront. And parts of the grille.
The current Sportage still looks great. And actually, so does the previous generation. Kia designs have been great lately, and the next Sportage could be quite a looker.
I also noticed the triangular shape lights on the upcoming Kia EV, pictured above.
Except these are, of course, the rear lights. I wonder if that shape will become a new Kia signature feature.
Front and back.