2021 Rolls Royce Ghost: spotted in Malibu
Last Updated: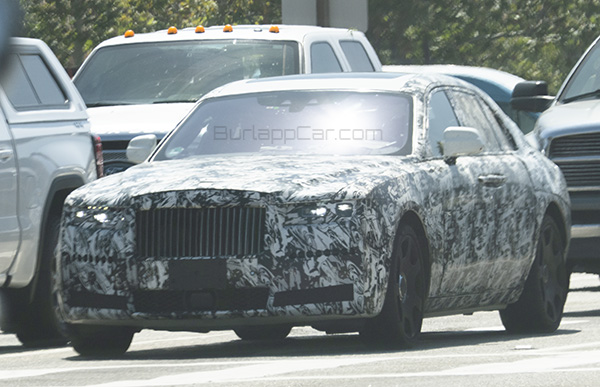 Funny to actually see a camouflaged Rolls Royce in such an expensive part of town. Since you can actually spot many Rolls in just one day over there…
There has been so many pictures of these Ghost prototypes driving around, this is nothing really new.
I think the current model still look spretty good. But, apparently, it is already about 10 years old.
Although it has been slightly updated for 2014, I guess it's time for a new one.
Under all that camo, the new one basically looks the same. Unlike the Bentley Flying Spur, which was transformed from an invisible/borderline ugly sedan to a stunning looking and much sleeker car with it recent redesign.
I guess Rolls won't take many chances with their new "entry level' model.
The current Ghost starts at around $312 000. While the Flying Spur is priced at $215 000.
That's is a staggering almost $100 000 difference!
While, arguably, the Bentley looks much better.
I guess the Rolls Royce name alone is worth the extra? To some people with just way too much money maybe?
Or you can also get a slightly used one for less than half the price!
Like the one right HERE. A 2016 model with only 12 000 miles for $150 000!