Audi Q4 Sportsback E-Tron
Last Updated: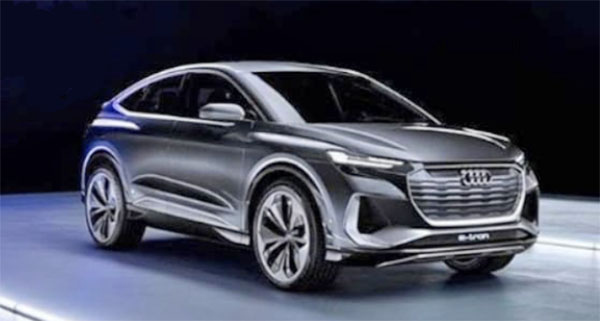 The Audi lineup is getting quite complicated these days.
Every SUV model seems to have a more slanted "Sportsback" version.
And the upcoming EV "E-Tron" models seem to be all over the place.
We already know there is an all-new Q4 E-Tron coming up. Looking like any other Audi SUV. Which means like a cross between the Q3 and Q5.
And of course, this model will have its Sportsback version.
Which we will see as a concept version first.
As you can see from the pic above, the concept is basically the production version without door handles.
Why even bother??
The interesting part is the price. As the regular Q4 E-Tron is supposed to start at around $45 000/$50 000.
Much cheaper than the current "regular size" $78 000 E-Tron.
And it will qualify for incentives, which will make it a lot cheaper than the tesla Molde Y.
More on this very, very soon.