2021 BMW M3: that big mouth is back!
Last Updated: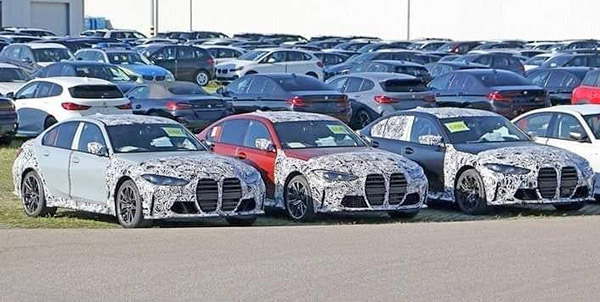 It looks like the new 4 series giant grille is invading the 3 series soon.
At least the upcoming M3.
Which will be very controversial with the M3 fans.
The M3 is quite an icon for BMW. Unlike the 4 series (a newish rename for the old 3 series coupe)
I have to admit, I have grown to be OK with the 4 series design. But I am not sure about just sticking it onto a 3 series design.
I also wonder if this means the giant grille will migrate to the regular 3 series with an upcoming mid-cycle "facelift".
It seems like BMW is really proud of its new grille design. So proud they are even using it on their upcoming EVs. You know, the ones that don't even need a grille in the first place…
What do you think?
Does the 3 series look good what that huge mouth?