2021 Nissan Pathfinder: shedding some camouflage.
Last Updated: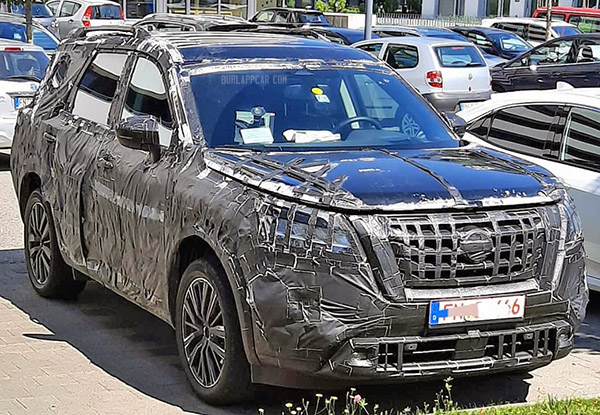 Looks like the all new 2021 Nissan pathfinder is wearing a bit see camouflage these days.
Especially up front. Where things look more and more like a larger version of the 2021 Rogue. Which would be just fine.
But let's hope the Pathfinder isn't turning into a longer, roomier 7 seater Rogue. Apparently a V6 could still be on the table. Which seems logical since most of the competition still uses one.
The 9 speed auto from the 2020 Frontier would also be nice. Which could predict a move away from CVT for Nissan. (Although I doubt it…)