2022 Genesis EV: a small luxury hatchback?
Last Updated: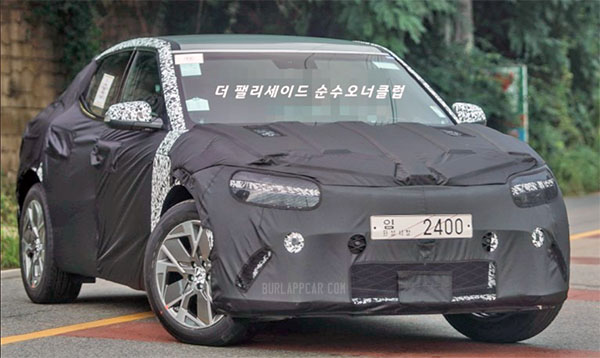 This all-new Genesis Electric model will share its platform with the upcoming Hyundai Ioniq 45. And the new Kia version as well.
While the Hyundai will have its design inspired by what Giugiaro/Ital Design was doing for the brand back in the '70s and early 80's (What the Concept 45 was in the 1st place), the Kia version will be "slightly" inspired by recent concepts.
But I am not sure what this Genesis model will be like at all. It almost looks weird.
Too small and ungainly to be from a luxury brand.
I suspect this might be for Europe, and might not make it to the US. Since Hyundai/Kia will already have a few EVs for our market.
Apparently, Genesis is supposed to launch in Europe, maybe as soon as next year. The G80, G90 sedans, and GV80 SUV are really big cars for the European market. (I don't think they'll even bother selling the G90 over there…)
The upcoming GV70 will be a perfect size. So is the G70 sedan. And especially the upcoming G70 sport wagon.
But the EV pictured here will be perfect for Europe. Where small electric hatchback are now being offered by almost every manufacturer these days.
What do you think? Will we ever see this small hatchback Genesis EV in the US?