2022 Genesis G90: already an all-new on on the way!
Last Updated: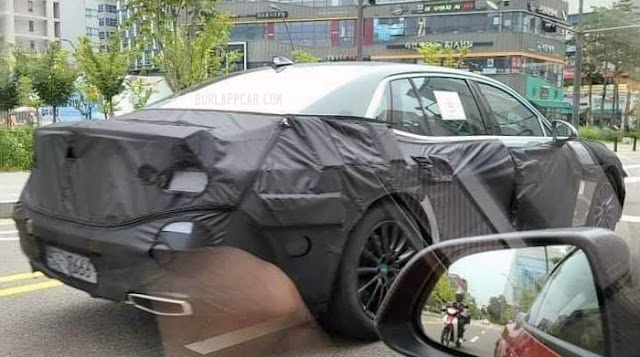 It sure looks like a brand new generation Genesis G90 sedan is right around the corner.
Even though I have not seen a 2020 model in the wild yet. The current generation came out just 4 years ago.
It was revised with a huge Superman shield looking grille in late 2018 (Korean market)
So I guess the facelift will last for the 2020 and 2021 model years in the US.
Then we will see this all-new one. (Which could very well be in just a few months…)
The G90 is the flagship of the new Genesis brand. And the 2020 version has been getting mostly really good reviews.
But, unlike a few years ago, these are tough times for big luxury sedans. And Genesis was able to sell only about 2240 of them last year. Compared to over 5500 for its main competitor in the US, the Lexus LS sedan.
The next generation already looks a bit less conservative. With a new 3 window profile. And a very sleek rear window profile. I don't think Genesis is looking for big numbers here. Just being noticed and proving they can build a world-class super-luxury sedan.
This will come out after the revised G70 sedan (with an additional wagon/hatch style for 2021) and the all-new GV70 SUV.
By the time the new G90 comes out, Genesis will then be a complete brand. They'll have a full-electric version of the G80 and an EV.