2022/23 Mazda CX-50: what we know…
Last Updated: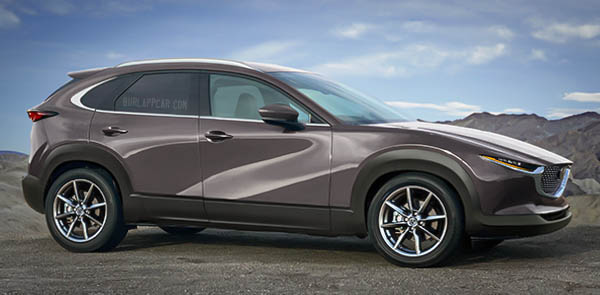 Last year, Mazda has mentioned they would have no all-new models for about 2 years. I guess it didn't turn out to be such terrible news after all since basically, 2020 has been pretty much canceled. (and not just for cars)
The first all-new Mazda models we will see are the new Mazda 6 sedan and the Mazda CX-50 (Illustration above)
The CX-50 will replace the current CX-5.
While being a little bit larger (just like the CX-30 is a bit larger than the CX-3. Making room for an upcoming CX-20)
The CX-50 and Mazda 6 will share an all-new RWD platform. Which is pretty big news. Since all of their competition is FWD based. (Except for luxury brands) This should result in even better driving dynamics for both models. Which are already at the top of their respective segments.
An all-new inline 3.0 Liter 6 cylinder will be the new top engine. (a 3.3 Diesel version of the 6 cylinder engine will be available in other markets)
The base model 2.5 Liter will get a slight bump to 190HP thanks to a mild-hybrid 48V system.
Oddly enough, the 2.5 Liter Turbo with 230HP will still be offered (although maybe not in the US)
While the new 3.0 Liter 6 cylinder with 285HP would power the most expensive versions.
The same engine line up is expected to power the new Mazda 6 sedan.
The CX-50 is reported to be a bit longer than the CX-5. With a sleeker shape to match the improved dynamics.
And, best of all, all these changes won't be affecting the prices that much. Since Mazda is trying to keep the price bump to well under $2000. Which would still mean a starting price of under $27 000. And a loaded 6 cylinder model under $40 000.
The current CX-5 is already very competitive with more expensive SUVs from other brands. (Like the RDX)
An even better one with a fantastic inline 6 would really disturb things.
Their only mistake might be the lack of any hybrid or plug-in version.
What do you think?
Will the 'non-luxury brand' CX-50 6 cylinder disturb the entry-luxury SUV class?