2021 Hyundai Tucson: inside!
Last Updated: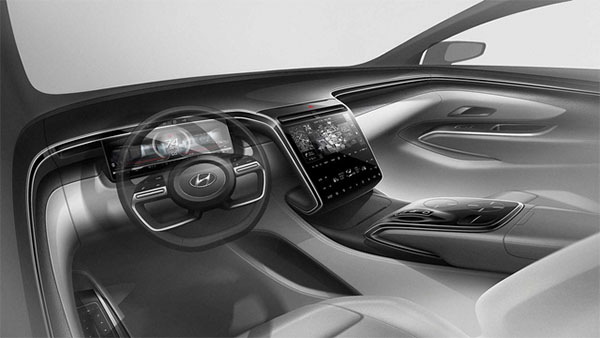 This looks very close to the slightly exaggerated sketch Hyundai released a few days ago.
Of course, the console isn't as flat and smooth. And somehow, the space behind the center screen seems filled.
Otherwise, this is a really nice interior design. I personally like this much better than its competition. Let's not forget these things usually start at around $25 000.